OCAA Spring Symposium 2016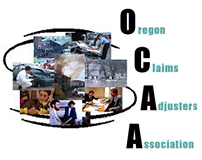 As we prepare to head to the Oregon Claims Adjusters Association's (OCAA) Spring Symposium 2016 next week, we are excited to exhibit and meet new vendors and potential partners. The symposium is a longtime industry event that is attended by the "who's who" of claims from legal, insurance and medical standpoints. Top entities in attendance and of whom also actively support the OCAA can be viewed here.
The Symposium will be held on Thursday, April 28, 2016, 7:00am – 4:00pm, at the following location:
Wilsonville Holiday Inn Select
25425 SW 95th Ave, Wilsonville, OR (Exit 286 off I-5)
(503) 682-2211
Below is a map of the vendor booths that will be set-up during the event. Be sure to come by ours (www.medicalmanagementonline.com) to enter our door prize drawing and pick up some nice swag. We hope to see you there!